Featured Websites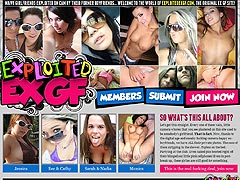 Exploited Ex-Gf
Thanks to the digital age and sneaky fucking camera-happy ex-boyfriends, we have private photos of ex-gfs. The ones of them stripping in the shower. Topless on the bed. Even naked pics boosted right off their blinged out little pink cellphones!
Looking to hook up

See Also:
Looking For More Amateur Porn?
Copyright © 2001-2018 Adult-List.com All Rights Reserved.